Willcox Historic Theater Preservation Inc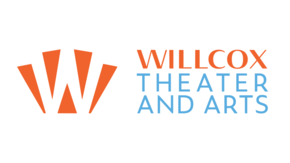 The mission of Willcox Historic Theater is to revive the historic theater as an entertainment and cultural hub for Northern Cochise County communities by:
- providing a venue for performing and cinematic arts,
- fostering the growth of community arts groups, targeting participation of youth,
- providing programming opportunities through collaborative efforts,
- serving as a catalyst for growth of Railroad Avenue Historic District businesses.

Show All
Matching Grants
No
More About Us
Willcox Historic Theater is the one stop shop for art and cultural activities in the rural community of Willcox in Southeastern Arizona.
The Theater present films, guest artists of many stripes and free music workshops for students. There are also a spring film festival, a summer youth drama production, and Childsplay, a live theater program, brought to area school children. The Theater also hosts art exhibits, open-mic nights, and local bands. New programs starting in 2017 include summer art classes for students and WAMM FEST - Willcox Art, Music and Movies, a summer festival with live musicians, art activities for kids and a movie under the stars in Railroad Park.
Willcox Historic Theater brings creative possibilities to northern Cochise County - Creativity is Intelligence Having Fun.
Address:
PO Box 217
Willcox, AZ 85644
AZ State Tax Credit Info:
No Arizona Tax Credit
Alliance Member?:
Yes
Service Areas:
Cochise
"not only do our students get involved and excited about the musical programs but so do the families" (rural school program director)
"Without the Theater, i would just go home by myself on Sunday afternoon and watch tv" (older widow)
"the kids there had no idea what to expect from this program [Childsplay] since they had only seen movies or TV shows, and had never seen a live performance or been exposed to the idea of sets, props or costume changes" (teacher small rural school)