Sedona Arts Center Inc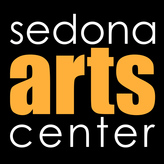 Sedona Arts Center is a cultural nonprofit serving Northern Arizona. Founded 60 years ago to make the arts a vital part of life in the Verde Valley, our organization offers diverse educational and cultural programs for everybody. We serve as a creative resource, partner, and driver of creative programming. And we always work to develop, promote and advance the artists, performers, creative producers, and educators around us.
Show All
Matching Grants
Yes
Matching Grants Amount
$5,000.00
More About Us
Sedona Arts Center, Celebrating 60 Years!
Your Hometown Creative Heart



Sedona Arts Center has been bringing creative people together for the past 60 years. In 1956, a group of creative people decided to turn a small Western town into a place of artistic learning and creative expression-and began offering summer classes in painting, sculpture, and Native American crafts. The population of the area at that time was less than 400 people, most of whom were ranchers, orchard workers, and merchants. They shared a big dream to build a new creative community within the red rock landscape. 

In 1958, the Verde Valley School art department head, Egyptian sculptor Nassan Gobran, and a dozen other civic leaders founded the organization that would become Sedona Arts Center. A few years later, with support from the town's small Chamber of Commerce, they acquired a former apple orchard warehouse that became known as the Art Barn in what is now Uptown Sedona. The first exhibition featured works by Max Ernst and Dorothea Tanning, and the early years included arts education, lectures, exhibitions, film screenings, language and dance classes, and live theatre.



Throughout the 1960s and 70s, the barn and Arts Center became a genuine hub of creative activity, artistic development, cultural events, and community-building. Now six decades after the first arts experiment, channeling the same bold and fearless dream of creative community, the Arts Center renews their commitment to creative placemaking in Sedona. They know the power of creative people, unexpected collaborations, togetherness, and efforts that express cultural identity.

Today, the Arts Center keeps that tradition going and operates an expanded campus, a fine art gallery that represents over 100 local artists, and a School of the Arts that offers over 200 classes and workshops each year. The modern-day Sedona Arts Center also presents innovative collaborative projects like the Business of Art Series, Loving Bowls, Sedona Legacy Artists Exhibitions, the Sedona Summer Colony, Sedona Plein Air Festival and so much more.

So come celebrate the arts and Sedona Arts Center all year round as they continue to offer year-round classes, exhibitions, festivals, and cultural events that enhance the creative life of the Verde Valley. The Center's Fine Art Gallery is open daily from 10am to 5pm, promotes the original works of over 100 local artist and regularly offers special assistance for collectors and art buyers, offers private studio visits, and fosters hundreds of arts education opportunities each year. For more information and to learn how you can become a supporting member, or volunteer, visit SedonaArtsCenter.org or call 928-282-3809.
Address:
15 Art Barn Road
Sedona, AZ 86336
AZ State Tax Credit Info:
No Arizona Tax Credit
Alliance Member?:
Yes
Service Areas:
International, National (US), Yavapai, Coconino
"The Sedona Arts Center has given me so much more than what I have learned through the classes that I have taken. I have met wonderful people, enjoyed participation in many meaningful events and my appreciation of the arts has grown to enrich my life in so many wonderful ways."

"The amazing teachers Sedona Arts Center employs are truly of the highest caliber... because of their expertise and amazing ways of sharing their rich experience with me."

"I just want you to know that I really treasured my experience with Dennis Ott. He was always supportive and willing to show me special techniques to improve my ability... he is one of the best teachers I've had. I am so glad to be a member of the Sedona Arts Center."