Red Earth Theatre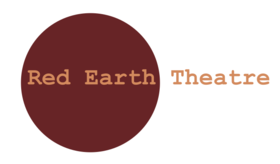 Red Earth Theatre provides a platform to inspire and nurture many voices through live performance, and encourages dialogue exploring the human experience in our diverse communities. Based in Northern Arizona, the Verde Valley-Cottonwood-Sedona region, RET brings community together to create opportunity for all to experience the making and sharing of story .

Show All
Matching Grants
No
More About Us
The Sedona area while rich in the visual arts and to some degree music and dance, lacks much in the way of performing arts, except in school settings. Red Earth Theatre is the only live theatre organization operating on a regular basis providing consistent opportunity for community members to participate and experience personal connection to live theatre, while building community. Funding will ensure that we both maintain and expand into the Verde Valley. Some of our work has the potential to reach state wide and possibly nationally, such as the 'stories on stage to video' projects.

As a glimpse into what we do: in 2017 RET produced 'This Is Our Brave' with the Mental Health Coalition Verde Valley; facilitated a 12-week writing project with the Prescott VA; and created and toured 'The Mouth Project', a bilingual musical about oral healthcare also available as free downloadable movie. This was funded by a 2016 grant awarded by The Healthy Challenge Grant (the Arizona Community Foundation of Sedona, Northern Arizona Healthcare Foundation and Delta Dental of Arizona Foundation.)

We also produced 2 full productions (one a new play work-shopped over 5 months), and numerous play readings.

In 2018 Red Earth Theatre is proud to be partnering again with the Mental Health Coalition Verde Valley and Tammy McKenzie to co-create OUR STORIES OURSELVES - an inaugural participatory weekend of events highlighting therapeutic and performance work with an emphasis on theatrical/performance techniques such as storytelling, staging, role playing, to address mental health issues and promote good health and well-being.

Later in the year we will be working with Veterans to hear their voices in performance. Look for more full productions as well as the Reflections Play Reading series back on the boards.

A completely separate aspect of our work in the community, management of The Sedona Hub - a small flexible affordable performing arts venue. Working with a small contract from the City of Sedona we operate as a rental venue, providing technical, artistic and promotional support. The Hub also offers free arts festivals. The Hub operates quite apart from Red Earth's theatrical work and keeps us connected to and within the day-to-day community in which we work and play.

Address:
205 Sunset DR 135
Sedona, AZ 86336
AZ State Tax Credit Info:
No Arizona Tax Credit
Alliance Member?:
Yes
Service Areas:
Yavapai