1N10, Inc.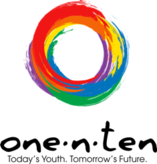 Our mission is to serve LGBTQ youth and young adults ages 14-24. We enhance their lives by providing empowering social and service programs that promote self‐expression, self‐acceptance, leadership development and healthy life choices.
Show All
Matching Grants
No
More About Us
one•n•ten is a nonprofit organization dedicated to serving and assisting lesbian, gay, bisexual, transgender, and questioning (LGBTQ) youth. We provide youth with tools to improve self-esteem and self-acceptance.

Youth range in age from 14 to 24. We create a safe space, mentally and physically, for youth of all socio-economic and cultural backgrounds. Our weekly discussion groups cover a wide range of social, educational, health and community issues.

Youth with particular needs have the option to speak with peers or volunteers one-on-one, in a supervised setting. We offer resources for healthy living and making healthy choices, as well as fun social networking opportunities that develop leadership skills.
Address:
2700 N. 3rd St. #2011
Phoenix, AZ 85004
AZ State Tax Credit Info:
Charitable (Working Poor) Tax Credit
Alliance Member?:
Yes
Service Areas:
Pima, Maricopa