one∙n∙ten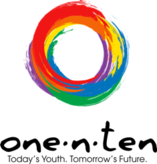 one•n•ten is a qualifying Arizona tax credit organization with a mission is to serve LGBTQ youth and young adults ages 11-24. We enhance their lives by providing empowering social and service programs that promote self‐expression, self‐acceptance, leadership development and healthy life choices.
Show All
Matching Grants
No
More About Us
one•n•ten is a nonprofit organization dedicated to serving and assisting lesbian, gay, bisexual, transgender, and questioning (LGBTQ) youth. We provide youth with tools to improve self-esteem and self-acceptance. Youth range in age from 11 to 24. We create a safe space, mentally and physically, for youth of all socio-economic and cultural backgrounds. Programming is delivered through our five signature programs across the state of Arizona.

Promise of a New Day, supportive housing:
With 40% of homeless youth identifying as LGBTQ, POND not only provides a much needed safe space for these youth, but also onsite case management, resources and support. Our 1-2 year transitional living program encourages youth to build confidence and self-reliance.


Camp OUTdoors!, summer leadership camp:
The largest LGBTQ leadership camp in the U.S., Camp OUTdoors' activities, team building and workshops motivate and change the lives of not only our youth but the volunteers and staff.

Youth Education & Success, workforce development:
Dedicated to supporting youth as they transition into adulthood and independence, YES offers job readiness and life skills workshops.

Queer Blended Learning Center, high school:
In partnership with K12, the QBLC ensures all students have a safe and bully-free zone where they can learn, thrive, and succeed.

Central Phoenix Youth Center
Our light-rail adjacent Youth Center is the heart of our organization. As a hub of our programs, the center provides youth ages 11-24 with essential services and supportive social programs. Beyond food, hygiene supplies, clothing and referrals, center nightly programming shapes future leaders through life skills training, stewardship and service opportunities, athletics, arts and more.

Statewide Satellite Locations
For youth outside of central Phoenix, weekly programming and services are offered in Flagstaff, Glendale, Tempe, Mesa, Scottsdale and Queen Creek.

Address:
1101 n central ave suite 202
Phoenix, AZ 85004
AZ State Tax Credit Info:
Charitable (Working Poor) Tax Credit
Alliance Member?:
Yes
Service Areas:
Pima, Maricopa, Coconino
Tatiana: Current Youth
When I started coming to one n ten 2 years ago, I was homeless and living on the streets. I felt lonely, I was looking for LGBTQ resources and one n ten was always popping up on the google search. The Pond program gave me housing, somewhere to eat and shower. Now I'm in school and starting my dream career soon. My loving case manager Sarah always believing in me and pushing me to finish school and start my dream career of being a corrections officer. I'm now proud of going to group therapy and finding healing, taking meds regularly, and staying committed in school. I'm on the LGBTQ Phoenix Police Department Advisory Board & am soon going on my first ride along. I am going to meet my biological family this year!

Adrien: Current Youth
I started coming to one n ten in October of 2016. I was kicked out of my home and was placed into C.A.S.S Shelter. My Case Manager from CASS referred me to One N Ten. Ill be honest I was extremely nervous cause I've been around any LGBT communities or even youth to that matter. After walking up those well painted rainbow stairs and enter into a building filled with love and acceptance I was sure I just found my home. When I started attending One N Ten, I was dealing with a lot of family issues. My family didn't approve of who I was but they still loved me. While dealing with that I had to figure out who I truly was and what my worth was. With all of that on my plate, I was homeless and hungry majority of the time. The only way to keep myself busy was to search for work, work a side gig, apply for admissions at Phoenix College and attend groups at One N Ten. The coordinators and volunteers, support my dreams and goals. They let me know that they were there for tools, support, and compassion. Without them I wouldn't be where I am today. They listen to me when I was down and out. They encouraged to push through and to be optimistic. Right now, I'm in my second semester of college at GCC. I worked so hard to go back to school and I did it on my own with the guidance of my loving Mentors. I'm happy and proud of myself for keeping motivation and determination. It's hard at times but I just keep telling myself that I will all be worth it in the end.