723 results found
---
Fishers for Men for Veterans
To aid high risk veterans; and to assist homeless and distressed veterans and their families; for all a better quality of life.
---
Kochavim
Each and every member of Klal Yisroel has their own letter in the Torah. Diving into the depths of one's neshama, one will find their own unique letter within the torah. Chinuch starts young and our mission is to bring Jewish education and resources to the greater Arizona Jewish community. Kochavim is place where every child and young adult can let their true stars shine.
---
Humane Society of Central Arizona
To provide shelter and compassionate care for animals who are lost, abandoned or homeless; to place animals into loving homes through adoption; to improve the lives of animals through education and example; to promote spay and neuter of companion animals; and to provide a shelter where animals who come into our care are nurtured in a loving space while healing from fear, physical or emotional trauma, mistreatment or loss of a caregiver.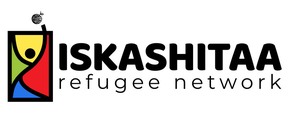 ---
Iskashitaa Refugee Network
Iskashitaa Refugee Network creates opportunities to integrate UN refugees into the Southern Arizona community while educating the public, strengthening the local food system, reducing local food waste, and increasing food security
---
Dane Haven Inc.
Dane Haven Incorporated is a dedicated group of volunteers committed to the rescue, mental and physical rehabilitation and re-homing of abandoned, owner-surrendered, stray, and neglected Great Danes in the state of Arizona. We advocate responsible breed ownership and promote breed kindness through education and example.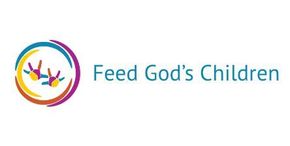 ---
Feeding God's Children
Every 12 seconds a child dies of starvation! Each life is of infinite value to God! We have both the opportunity and the responsibility to affirm that value through our actions. Please help us save the children!

---
National Kidney Foundation of Arizona
Our mission is commitment to the prevention of kidney disease through awareness, education and research and to improve the quality of life for Arizonans with kidney disease.
---
Prescott Area Tennis Association
The Prescott Area Tennis Association (PATA) promotes and supports tennis for everyone in the Prescott area by reaching across barriers of age, income and play level to ensure that all area residents can access tennis courts, programs and playing opportunities.
---
Verde Valley Neighborhood Food Project
Building community by supporting those who feed the hungry in the Verde Valley, one green bag at a time
---
Hi Chap Foundation
The Hi Chap Foundation provides a safe sanctuary for rescue horses, both domestic and wild,who are in danger of being abandoned, neglected, abused, or sent to slaughter. In addition, the foundation is developing an equine-assisted therapy program for individuals in need of communication skills to learn trust and understanding as horses help mirror the way a person behaves with fellow human beings.

---
Our Family Services, Inc.
Our Family Services' mission is to eliminate homelessness and strengthen our community. We do this by: - Providing stability in times of crisis - Linking people to support and resources - Supporting social connectedness - Engaging our neighbors to tackle tough community issues

---
Borderlands Restoration Network
To foster ecological and cultural place-based learning and leadership, restore and support healthy, regenerating water sources and flourishing plant and animal communities, and support prosperous borderland communities by expanding a vibrant restoration economy.

---
Arizona Association for Environmental Education
Our Mission Educate, Inspire, and Empower one another to actively and responsibly engage in our communities ecologically, socially, and civically. Our Vision A vibrant and ecologically sustainable future for Arizona with a well-informed and engaged population comprised of socially and ecologically responsible institutions. Visit our website to learn more https://www.arizonaee.org
---
American Diabetes Association
To prevent and cure diabetes, and to improve the lives of all people affected by diabetes.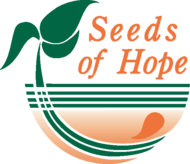 ---
Seeds of Hope, Inc.
Promoting opportunities to improve lives through relationships and community development. Spiritual, educational, and social support to Casa Grande, Arizona.