982 results found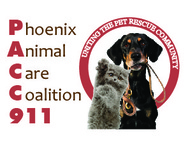 ---
PACC911 (Phoenix Animal Care Coalition)
PACC911 is a 501(c)(3) non-profit organization that brings together over 100 animal rescues throughout Arizona, most within Maricopa County. PACC911 unites the rescues, offers opportunities to work together all for the benefit of the animals. PACC holds large adoption events where hundreds of animals are placed into loving homes. In addition, PACC's Medical Relief Programs help rescues defray the high cost of veterinary expenses.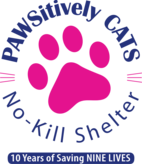 ---
Pawsitively Cats, Inc
Pawsitively Cats provides food, shelter, and medical care to cats in need. Sanctuary is given to those cats deemed unadoptable and forever homes are found for social cats & kittens. We provide the public with trap lending and TNR (Trap, Neuter, Return) information to spay/neuter community cats. Our mission overall is to improve the lives of cats in our community.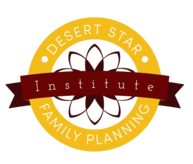 ---
Desert Star Institute for Family Planning, Inc
Our mission is to provide a steadfast resource for educating health professions students and the community in comprehensive family planning care. We envision a world where people who can become pregnant receive abortion and contraception care with dignity and respect, regardless of where they live.

---
Down Syndrome Network
Our mission at DSNetwork is to educate, support and advocate for those in our community touched by Down syndrome. DSNetwork achieves this goal through an open, supportive and collaborative network that connects individuals and families with needed resources and information.

---
Arizona Lions Vision and Hearing Foundation of Multiple District 21
"Dedicated to providing exceptional medical care to restore vision and hearing for those without adequate resources."

---
Watershed Management Group
Watershed Management Group (WMG) develops community-based solutions to ensure the long-term prosperity of people and health of the environment. We provide people with the knowledge, skills, and resources for sustainable livelihoods.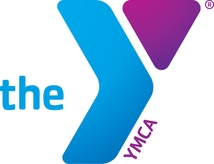 ---
Prescott YMCA of Yavapai County
The Prescott YMCA of Yavapai County is a non-profit charitable organization that was founded locally in 1974. It is an association of persons of all ages who are united in a common effort to put Christian principles into practice through programs that build healthy spirit, mind and body for all.

---
Beatitudes Campus
The Beatitudes Campus is a faith-based Life Plan Community offering a wide spectrum of services for older people. Our heritage of Christian hospitality calls us to welcome people of all faith traditions and commits us to a model of wellness that promotes soundness of mind, spirit and body.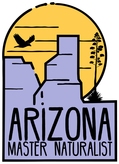 ---
Arizona Master Naturalist Association
Inspiring leadership and community engagement for a sustainable world through volunteer service to natural and cultural history organizations in the state of Arizona.
---
Activate Food Arizona
Activate Food Arizona and its Farm Express program operates mobile produce markets that offer high quality, affordable fruits and vegetables in communities with limited access to healthy food.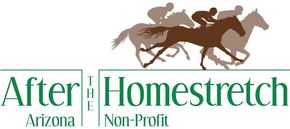 ---
After The Homestretch-Arizona Inc
Our mission is to protect the legacy of former racehorse through Reconditioning, Retraining, and Re-homing. Our goal is to rehabilitate and prepare former racehorses for new, adoptive homes. The majority of our horses have recently retired from the track, but we also have received horses from the AZ Dept of Agriculture and from persons who can no longer care for their former racehorse.

---
ICM Food & Clothing Bank
Providing an immediate response to basic human needs.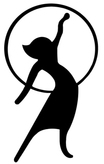 ---
IMPACT for Enterprising Women
IMPACT for Enterprising Women is a group of female entrepreneurs who are dedicated to helping women make a positive difference in their life, their community and their workplace. We are committed to the empowerment of women who are in the process of going back to college or earning their GEDs.

---
Arizona Center for Nature Conservation/Phoenix Zoo
Arizona Center for Nature Conservation advances the stewardship and conservation of animals and their habitats while providing experiences that inspire people and motivate them to care for the natural world.
---
Tucson2Tails
Our mission is to rescue, protect and provide compassionate care to any animal in danger, in a no-kill environment, to seek loving homes for these animals and educate the public on spay/neuter and responsible companion animal care.