1151 results found
---
.KINEKS Foundation.
Lighting The Way For Untapped Potential - One mission, One community, One person, at a time. The KINEKS Foundation aims to connect our global community through life-changing programs, projects and sponsorships. Each program provides resources and mentorship to the children and families who need it most.
---
[nueBOX]
[nueBOX] supports artists in creating work that is memorable, honest, and explorative. Our programming makes the artistic process transparent, collaborative, and accessible to artists and the artist community.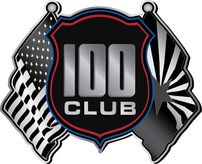 ---
100 Club of Arizona
To provide immediate financial assistance to families of public safety officers and firefighters who are seriously injured or killed in the line of duty, and to provide resources to enhance their safety and welfare.
---
100Pedals, Inc
Helping parents and family members navigate the chaos of a loved ones addiction.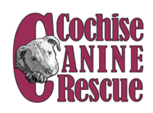 ---
1950
To save the lives of Southern and Central Arizona dogs on euthanasia lists at high kill rural pounds and shelters, in particular senior, "special needs" and chronically ill animals. To find safe, stable, loving homes for the adoptable dogs in CCR's program. Provide sanctuary for unadoptable dogs due to physical, emotional or medical conditions. CCR will take cats facing euthanasia, rescue equines and farmed animals facing slaughter, as funding and manpower permit.
---
2 Share Foundation, Inc.
The Mission at 2 Share Foundation is to work with Law Enforcement K9 Units of Arizona. Many agencies do not have the budget to fully fund a K9 unit with either dogs or their very expensive equipment, therefore 2 Share Foundation is there to help these great Service Dogs.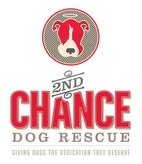 ---
2nd Chance Dog Rescue
2nd Chance Dog Rescue is a 501(c)(3) non-profit organization, in Queen Creek, Arizona, dedicated to saving abandoned, abused, and neglected dogs. We provide them with shelter and a loving, safe environment so they can regain their trust in humanity. We have opened our hearts to them in the hope of finding them their "furever" home.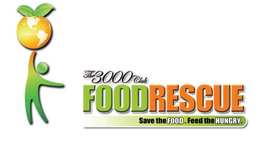 ---
The 3000 Club
One in four Children in America suffer from hunger! Help us get nutritional and healthy fruits and vegetables to needy, starving and malnourished children and their families.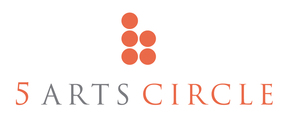 ---
5 Arts Circle
5 Arts Circle provides a steady, sustainable and meaningful source of unrestricted funds for the five preeminent visual and performing arts that are vital to cultural life in metro Phoenix: Arizona Opera, Ballet Arizona, Phoenix Art Museum, Scottsdale Arts, and The Phoenix Symphony for the last 17 years.
---
5 Rivers International
Our mandate is to release the Presence and Knowledge of Jesus Christ among unreached people groups of South Asia, promoting church planting and transformational revival.
---
86-0658103
The mission of the Florence Project is to provide free legal and social services to detained adults and unaccompanied children facing immigration removal proceedings in Arizona.
---
A Gift From Music
Our mission is to support underrepresented and vulnerable children, youth, and individuals in the areas of arts, education, and health and to engage in activities which are necessary, suitable, or convenient for the accomplishment of that mission.
---
A Loving Heart, Inc
"Our mission is to help change lives of the needy through prayer, encouragement, and love. We believe that with our commitment and servant attitude, and the building of relationships, we will be able to touch the lives of those who feel unloved and undervalued
---
A New Day
Is to make the world a better place with less suffering and more joy. To offer meaningful and impactful services that betters a person's life without wait. Our mission is built around three Principles: Purpose: To offer enhancement to individuals lives in a manner they see as impactful Practice: To be partners and always act on what seems right Performance: to be measured by meaningful community engagement with and on behalf of others
---
A Stepping Stone Foundation
A Stepping Stone transforms lives through quality two-generation education programs. LEAF ensures success for young children at risk of school failure by providing a comprehensive preschool program with obligatory parental supports of adult education classes, parenting classes and more. The Billie Gannaway Memorial Scholarship is a post-secondary education scholarship program offered to former LEAF preschoolers that graduate high school.