Heritage Square Foundation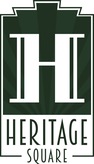 Heritage Square, where the past and present ignite imagination!
We hope to create a fun and engaging destination in the heart of Phoenix, through preservation, education, exhibits, events and memorable experiences. To preserve the setting and structures and present historical interpretations of the people and history of the square.
Show All
Matching Grants
No
More About Us
At Heritage Square, we interpret the history of the people who lived on Block 14 (original to when Phoenix was first planned), as well as the history of Phoenix and of Arizona. We also have educational field trips for kids, workshops and lectures for adult educational programming, free family activities during holidays and special events, and host community festivals.
Address:
113 N Sixth St
Phoenix, AZ 85004
AZ State Tax Credit Info:
No Arizona Tax Credit
Alliance Member?:
Yes
Service Areas:
National (US), Maricopa