Diana Gregory Outreach Services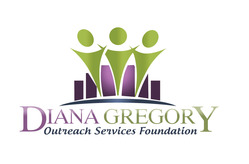 The mission of Diana Gregory Outreach Services is to enrich lives through healthy eating. We do this by providing access to fresh produce to low-income seniors, veterans and vulnerable individuals who are experiencing health disparities. Services focus on nutrition and fitness through on-site farmers' markets, and educational programs.
Show All
Matching Grants
No
More About Us
If you had to decide between food and medicine, which would you choose? Each night, nearly 15% of Arizona's seniors face that very question. At Gregory's Fresh Market (GFM), a division of Diana Gregory Outreach Services Foundation, we're committed to ending hunger and malnutrition among those who are often forgotten or ignored. Our mission is to enrich the lives of Arizona seniors. This is achieved through a holistic approach, including education to increase senior understanding and acceptance of making healthy food choices, fitness, on-site farmers markets, community organizing and advocacy. We collaborate with over 10 organizations to bring healthy alternatives to seniors.
Gregory's Fresh Market is Arizona's mobile farmers market, which provides mature Americans, living in senior residential communities, with access to fresh produce. Since 2009, this 501(c)(3) organization has served more than 10,000 seniors in over 46 affordable and independent living facilities throughout the Greater Phoenix area. Many locations are in "food desert" areas. These are areas, where seniors have a need, but not always the resources, to access fresh fruits and vegetables. GFM provides independence for seniors, who lack mobility, and choices for food selection.
Address:
1934 E. Camelback Rd. Suite 120-223
Phoenix, AZ 85016
AZ State Tax Credit Info:
No Arizona Tax Credit
Alliance Member?:
Yes
Service Areas:
Maricopa