Cortney's Place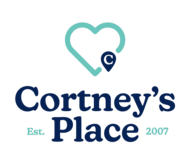 Cortney's Place is a non-profit 501©3 that is a family-founded program established to provide what all parents desire for their loved ones: an inclusive, stimulating, and enjoyable community-based day program for adults with intellectual and developmental disabilities that offers a one-of-a-kind experience for all who participate in the program.
Show All
Matching Grants
No
More About Us
Cortney's Place is a specialized day program for adults with intellectual and developmental disabilities. We provide specialized services which include--art therapy, pet therapy, hydro-therapy, sensory therapy, health and wellness activities, cooking classes, and group outings that "typical" adult day care does not provide. Cortney's Place furnishes these services because we believe that every person, regardless of their ability, should have the opportunity to reach their individual goals and elevate their personal potential.

Until age 22, people with intellectual and developmental disabilities are welcome in special education programs in public high schools. Upon "graduation," families are forced with difficult choice of how to continue services for their loved one. Group homes and day programs are funded by the State of Arizona and typically do not offer providing enrichment environments for which to thrive. Cortney's Place differentiates itself by offering augmented services not covered by state-funded care. These quality of life programs cost more than $14,500 per student over and above what the state pays annually. Cortney's Place relies on individual, corporation and foundation gifts to "make up the difference" between state funding and the actual cost of services.

Address:
7000 E. Shea Blvd. Ste 1430
Scottsdale, AZ 85254
AZ State Tax Credit Info:
Charitable (Working Poor) Tax Credit
Alliance Member?:
Yes
Service Areas:
Maricopa
Marsha Kenney's son Grant, has attended Cortney's Place since the beginning and he now receives round-trip transportation to the day program five (5) days each week.
She explains, "Riding in the van each day has given Grant more socialization time with his peers and a feeling of independence. It is something that he can experience on his own and can come home and talk about. It typically took 1 hour, twice a day, to drop off and pick up Grant from Cortney's Place; 25 miles round trip. Needless to say, with transportation we are saving time, money on gas, and wear and tear on our personal van which is handicap accessible so we are able to transport our son for doctors' appointments and other ongoing trips."
She continues, "Cortney's Place would not be the model day program that it is without the vans to take all the students out into the community for the weekly community outings. It is one of the main reasons we wanted Grant to attend this program and why we moved across country from Chicago 9 years ago to live in Arizona. We wanted him to have the opportunity to go out of the house each day. Sitting in a program facility or at home for hours without being able to go out into the community would keep Grant and the others from experiencing what "real life" is truly all about."
She went on to say, "For example, transportation allows Cortney's Place students to attend hydrotherapy. For Grant, the ability to get out of his wheelchair and feel what it is like to actually walk in the water with the therapist is priceless. He has been in a wheelchair his entire life and being in the water, after sitting in his wheelchair "feels free" and he can stretch and move his body like he can't do without the buoyant support of the water. Going to the grocery store each week, he has learned about shopping for items, handling money and the different prices for items he needs or wants to purchase. Taking the van to restaurants, museums, bowling each week, the library, sporting events, etc., has given Grant many opportunities to learn, have fun, but most of all become more independent, not necessarily physically, but emotionally and intellectually."