The Bridge Initiative: Women in Theatre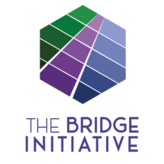 The Bridge Initiative: Women in Theatre aims to incubate and celebrate female theatre artists, bridging the divide between academia and the professional world, with an emphasis on developing new work by female writers and presenting Southwestern premieres.
Show All
Matching Grants
No
More About Us
We produced the world premiere production of "Anatomy of a Hug" by New York playwright Kat Ramsburg in 2015, winner of our first new play contest.
We recently finished a week-long development workshop of our second play contest winner, "The Flora and Fauna" by Los Angeles playwright Alyson Mead.
We have produced numerous readings, been featured in both local and international press to raise awareness of the issue of gender parity, and conducted panel discussions on the topic as well as participated in national conferences.
We have employed female theatrical artists across all disciplines and have noticed an increase in representation in other local theatres since our inception in 2015.
We are working hard to establish ourselves as a professional theatre presence as so much of our valley offerings are community organizations who do not pay their artists. We have insisted on paying at least a stipend to all of our artists.
Address:
533 W Malibu Dr
Tempe, AZ 85282
AZ State Tax Credit Info:
No Arizona Tax Credit
Alliance Member?:
No
Service Areas:
Maricopa