Abbie School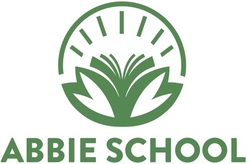 Our mission is to provide children with individual academic needs, an education worthy of their potential. We provide a specialized education based on innovative and research-proven techniques in a sensory sensitive, and accepting environment. We endeavor to maximize potential and build confidence by drawing on strengths, interests, and by giving students the opportunity to be valued for their individuality.
Show All
More About Us
One in 64 children in Pima County are affected with Autism, and that's not counting those who share similar challenges like sensory processing disorder, ADHD or anxiety. When traditional schools, with their bright fluorescent lights and loud frenetic hallways are no longer a fit, it launches the entire family into crisis. And that's why school choice for children with special needs is so critical.

Our students are the kids that don't fit anywhere else. Before Abbie, students like Jeremy had to be dragged to school, Diego used to hide underneath his desk, and Meghan pulled her classmates hair when she was frustrated. We are changing lives at Abbie. We are maximizing futures and changing outcomes for families.

Our focus is whole child, giving equal value to academics as well as to honing the skills necessary to be successful in relationships and in life. Our students have the opportunity to develop genuine friendships, and be members of a dynamic, accepting community. At Abbie, we work to prepare students for what comes next, whether that be a return to public school, life, work or college. Small class sizes, allow a dynamic classroom experience, while students receive differentiated instruction, and the assistance they need to be successful.

Abbie students have the choice of a rich offering of electives: art, coding, piano lab, orchestra, student council and home economics. Abbie Students learn to express themselves artistically, read music, perform in front of others, lead, volunteer, cook and sew. They develop life-enriching hobbies and acquire life skills that will help ensure self-sufficiency and independence.

Our students are children of promise, who, with flexibility, support and the correct interventions, can lead fulfilling, successful and independent lives.


Address:
5870 East 14th Street
Tucson, AZ 85711
AZ State Tax Credit Info:
Private School Tax Credit
Alliance Member?:
No
Service Areas:
Pima
"They teach to my brain" - Mac age 10